The legend of Night City!
Johnny knows his audience like the back of his silver hand. His hypnotic charisma, his style, and his unstoppable aura of being damn cool allow him to dominate the stage and the crowd.

Could it ever be possible to bring this audacious atmosphere into your home? Damn straight! With this detailed figure of Johnny Silverhand on your display, anything is possible!
Features: 
Details:
Material: Painted ABS and PVC
Height: approx. 19 cm  
Check out more gear:
Cyberpunk Gear Collection
Cyberpunk Johnny Silverhand Collection
CD PROJEKT RED Figures
CD PROJEKT RED Collectibles
CYBERPUNK 2077 GOOD SMILE POP UP PARADE JOHNNY SILVERHAND FIGURE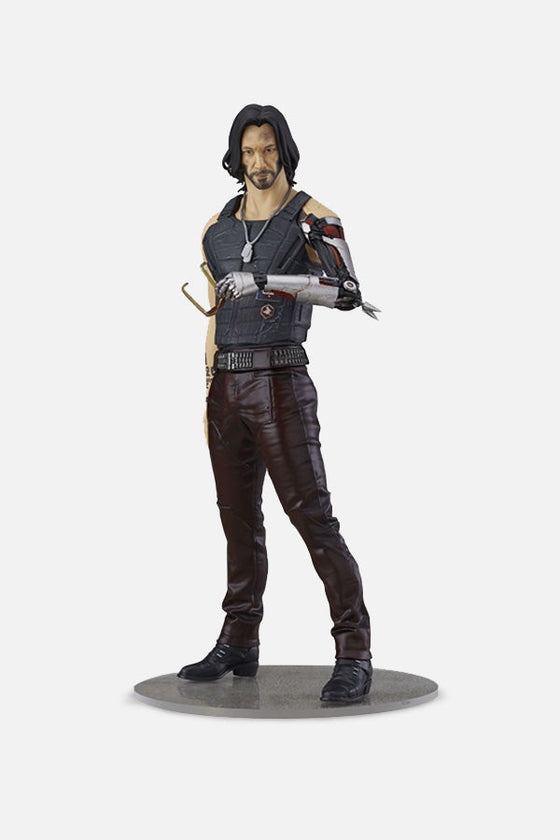 CYBERPUNK 2077 GOOD SMILE POP UP PARADE JOHNNY SILVERHAND FIGURE
Added to cart
Subtotal
Go to cart