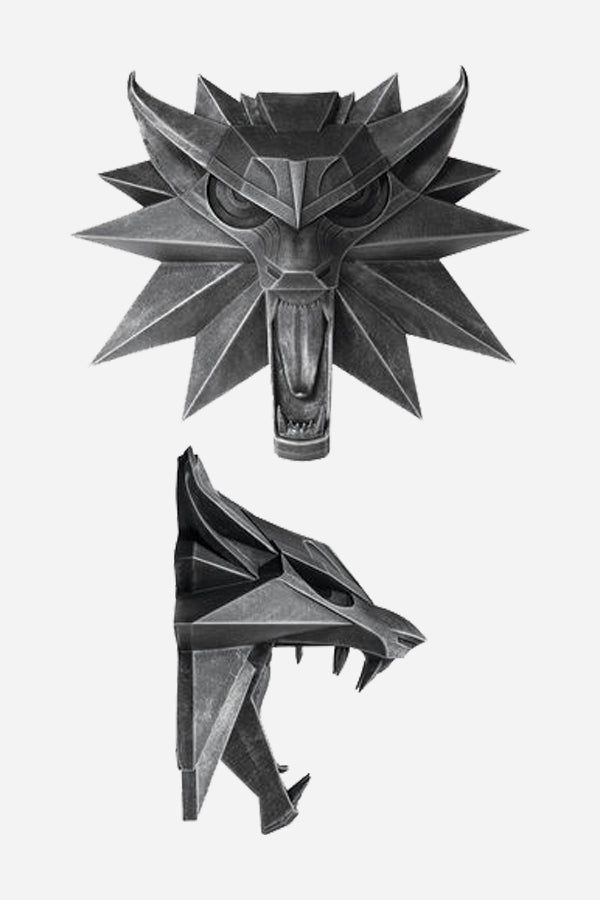 A witcher's protection
 The iconic medallion around every witcher's neck is shaped to represent the school from which they were trained. Perhaps the most iconic of all is the School of the Wolf, home to monster slayers such as Geralt and Vesemir. Now you can admire this symbol — and everything it stands for — in your own home thanks to this wall sculpture. 
Wrapped in polyfoam, the sculpture is packaged in a multicolored box and has a slit cut on the back for easy mounting on any wall. 


Features: 
Wolf School emblem from The Witcher 3 videogame
Can easily be mounted on the wall
Packed within polyfoam in a colored box 
Details: 
Dimensions: 20.32 x 17.78 cm (8" x 7")
Weight: 907g  


Check out more gear:
The Witcher Gear Collection
CD PROJEKT RED Home & Living
CD PROJEKT RED Accessories


THE WITCHER WOLF WALL SCULPTURE