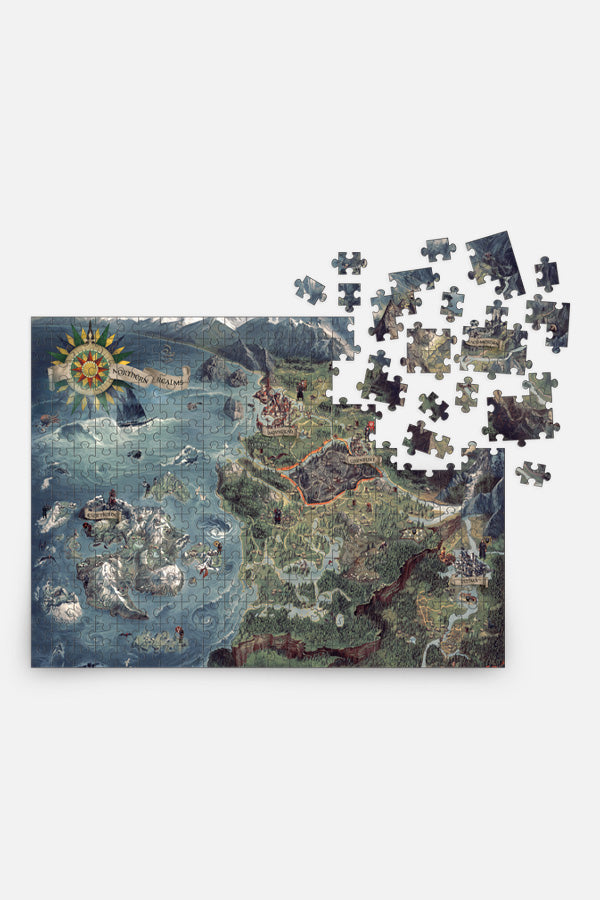 War-torn lands of a shattered kingdom
The open world of The Witcher 3: Wild Hunt is filled with adventures and memorable locations. With this deluxe 1,000-piece jigsaw puzzle, you can build a map of this fantastical and rich land for yourself, just like a witcher on the Path.

From Vizima to Kaer Trolde and beyond, every town, keep, and village is depicted in gorgeous, in-depth detail. The complete puzzle measures 50.8 cm x 68.6 cm and comes boxed in a full-color packaging. Both the puzzle and the box are coated with a high-quality matte finish.  


Details: 
Artwork: World map of The Witcher 3: Wild Hunt
Content: 1000-piece jigsaw puzzle
High-Quality matte finish
Finished Puzzle Dimensions:

Height: 50.8
Width: 68.6 cm 


Check out more gear:
The Witcher Gear Collection
CD PROJEKT RED Posters
CD PROJEKT RED Art
THE WITCHER WORLD MAP PUZZLE