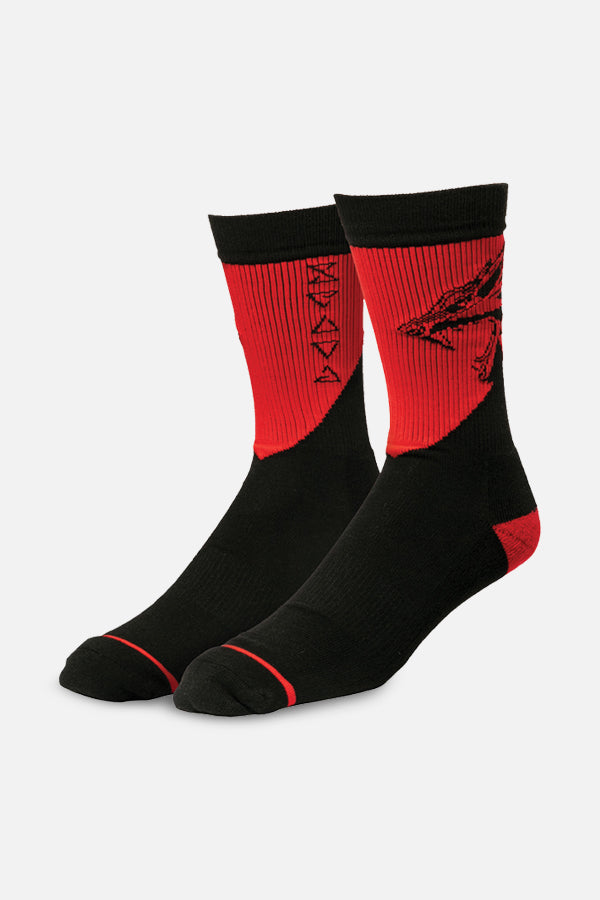 Geralt would be pleased! 
The White Wolf is ready to slay any monsters he meets on his travels. Of course, having the proper swords — and socks — is a necessity. These witcher socks have saved the lives of countless witchers (just ask Geralt). To test their effectiveness, we tried them out ourselves, and look, we're still here! Coincidence? No way. 
This item is officially licensed by CD PROJEKT RED for The Witcher 3 video game and was designed and created by J!NX. 


Details: 
Black socks with red accents, with a wolf outline on one side and characters of the Witcher on the other side of each sock
One pair included
Comfortable and durable; 97% polyester and 3% spandex material
Standard crew length socks, mid-calf length; one size fits most  


Check out more gear:
The Witcher Gear Collection
CD PROJEKT RED Apparel
CD PROJEKT RED Accessories
THE WITCHER WOLF ATTACK SOCKS